High-efficient vacuum type horizontal belt filter
High-efficiency vacuum dehydrator with filtration, cleaning, and dehydration functions in a single integrated unit
Features of the high-efficient vacuum type horizontal belt filter
This product performs a broad range of tasks, including filtration, cake cleaning, steam drying, and dehydration, individually and continuously, in a single integrated unit.
Since the filtering surface is horizontal, the equipment is ideal for filtering, cleaning, and drying various types of slurry.
The sections that come into contact with liquid contain relatively few metal components for excellent corrosion resistance.
The equipment processes all supplied slurry without leaving residual liquid, making it ideal for processing multiple types of slurries alternately.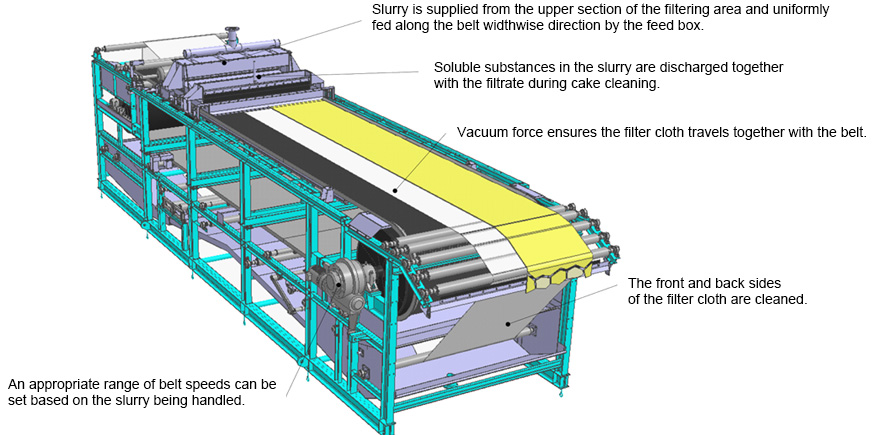 Examples of use and application